1. Make sure you are using the SafeGuard List browser.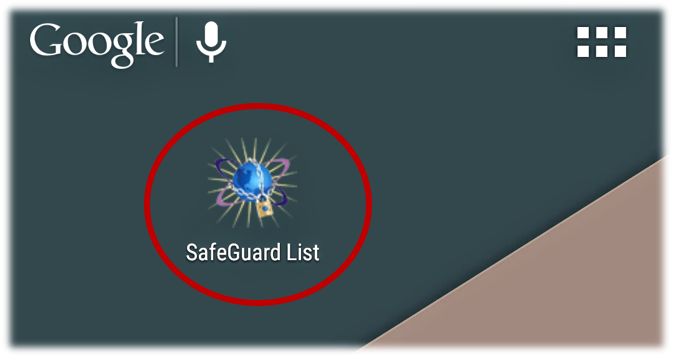 2. Step 3 will obscure these instructions. Note the following before continuing with Step 3.
After you download the certificate, a window will appear with three empty checkboxes. Tap each box to mark it.
Tap OK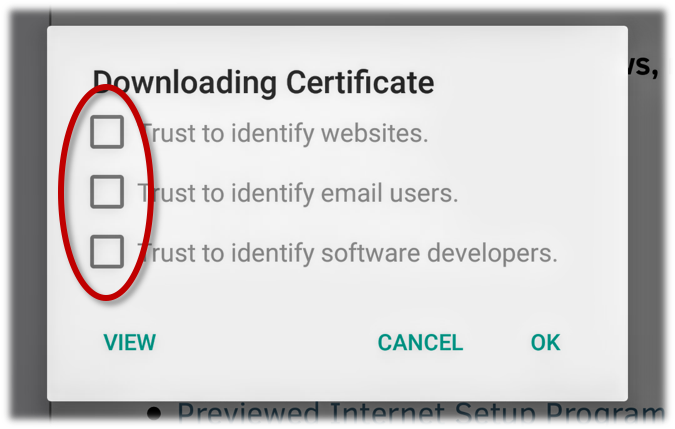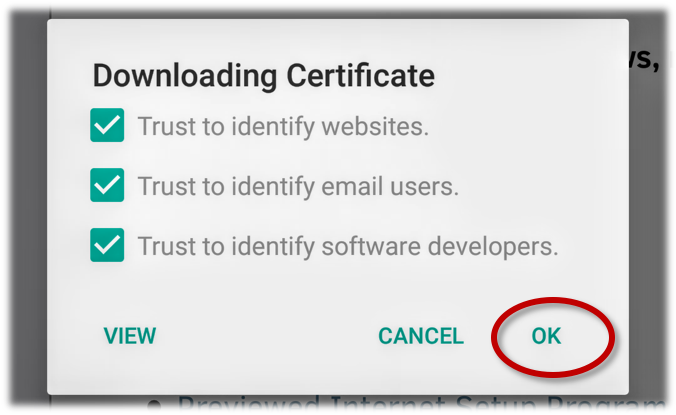 3. Tap here to download the SafeGuard List certificate, and then follow the directions above.
4. You should be all set!