The goal of this article is to show you how to setup your dialup connection and send/receive emails on your Windows 10 computer.
Before we begin, you'll need the following:
1. A Zoom 3095 USB dialup modem.
  - This is the only dialup modem that we know of that works with Windows 10. They are common so finding one locally shouldn't be to hard. We sell them as well.
2. A brand-new setup cd.
  - This article assumes that you are using the most recent cd version. If you aren't, things will look different.
3. A good amount of patience and determination.
  - I'll put this one in here to make you smile.
Installing the dialer.
Begin by inserting the cd. When prompted as to what to do press Run. A window should appear with a menu.
Select the button called EmyPeople Dialup as shown below.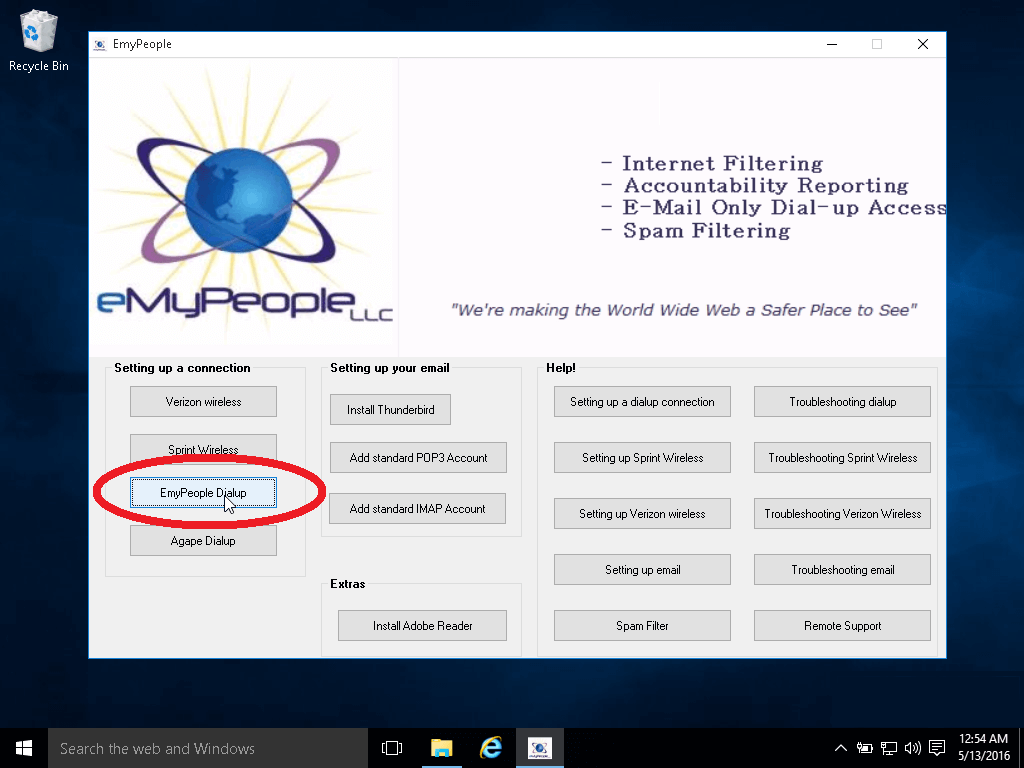 A pop-up will appear asking you to confirm that you want to proceed. Press OK as shown below.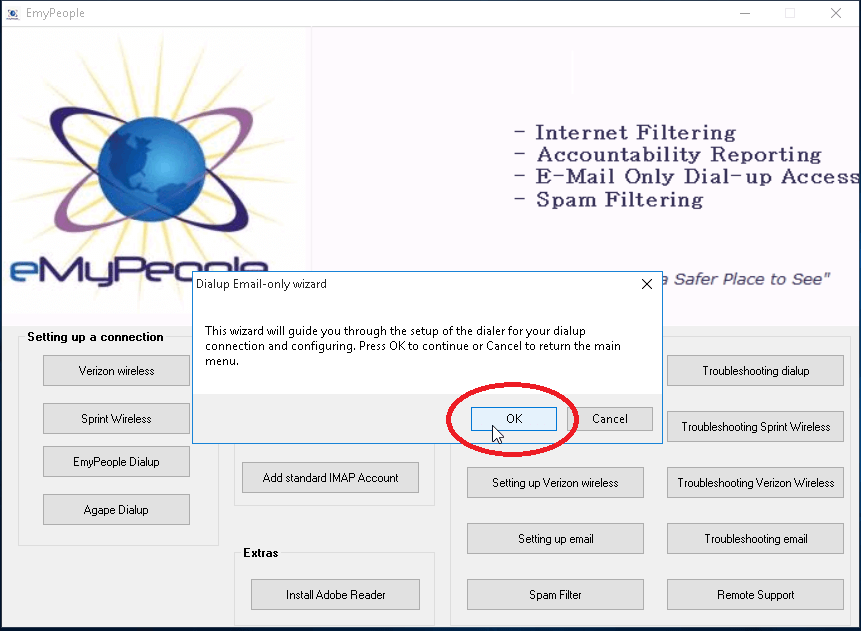 Press OK again.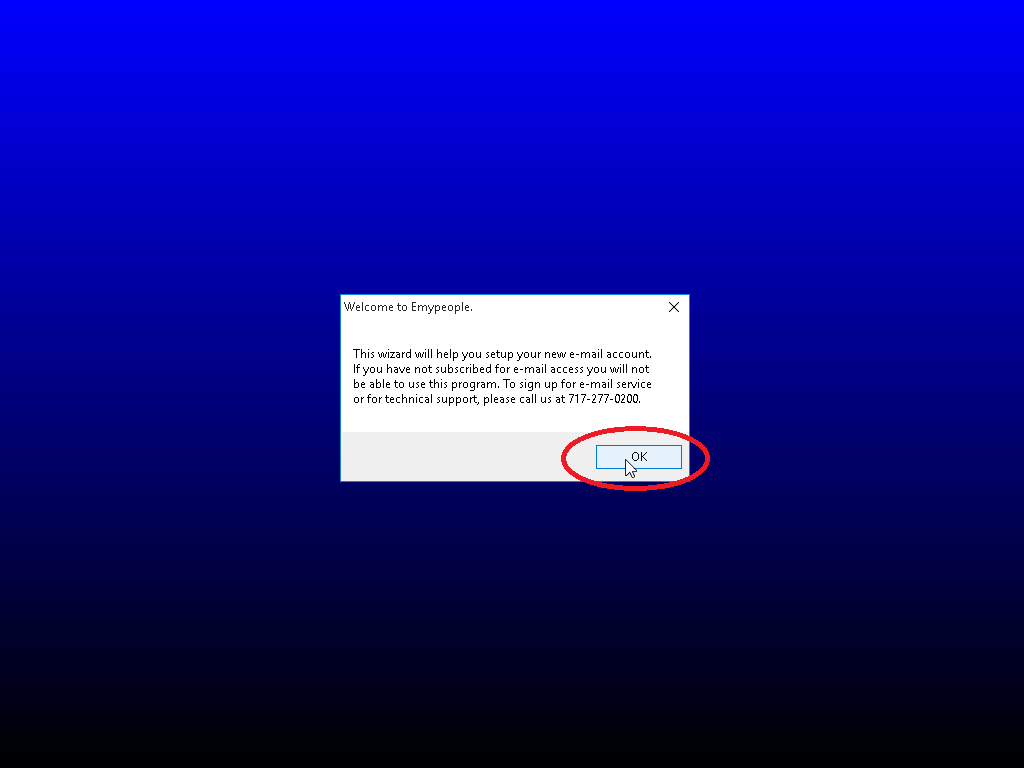 Read the terms and press accept.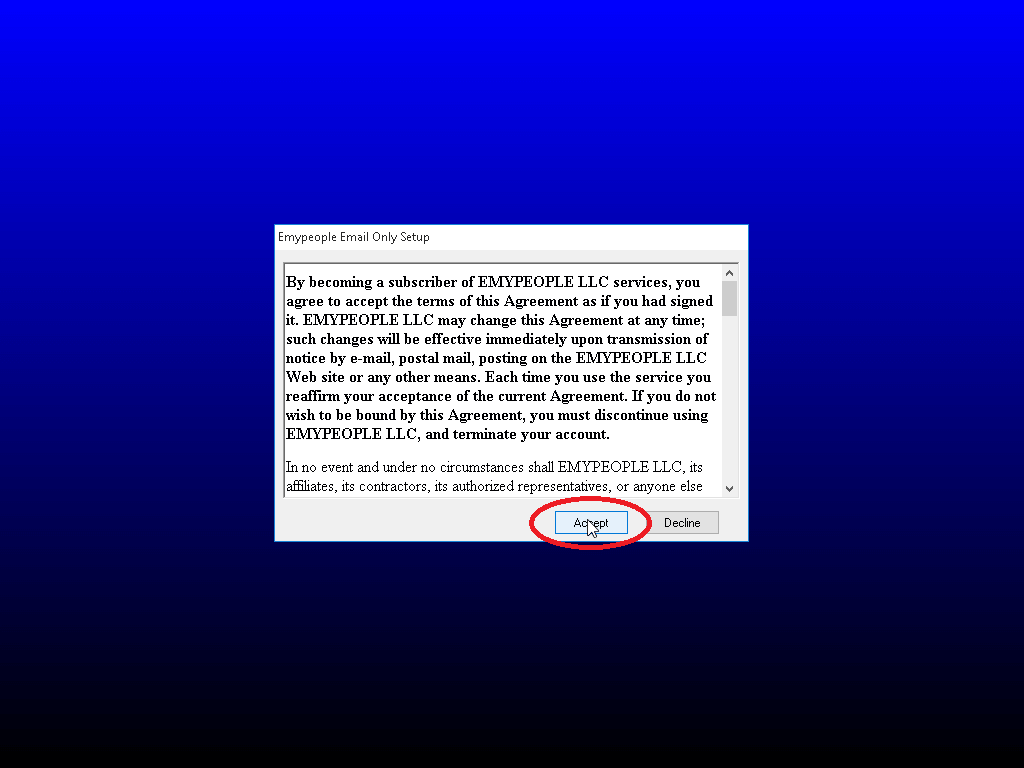 Enter your email address and password (if you're not sure what your password is call us. 717-277-0200). Once done press Select.
Before proceeding, you'll need to select a dialup number. Enter your area code in the top right-hand corner, select any number that will work and press OK.
Press OK to confirm the number you choose.
Press the OK button located in the top right-hand again and then allow the wizard to finish the installation for you.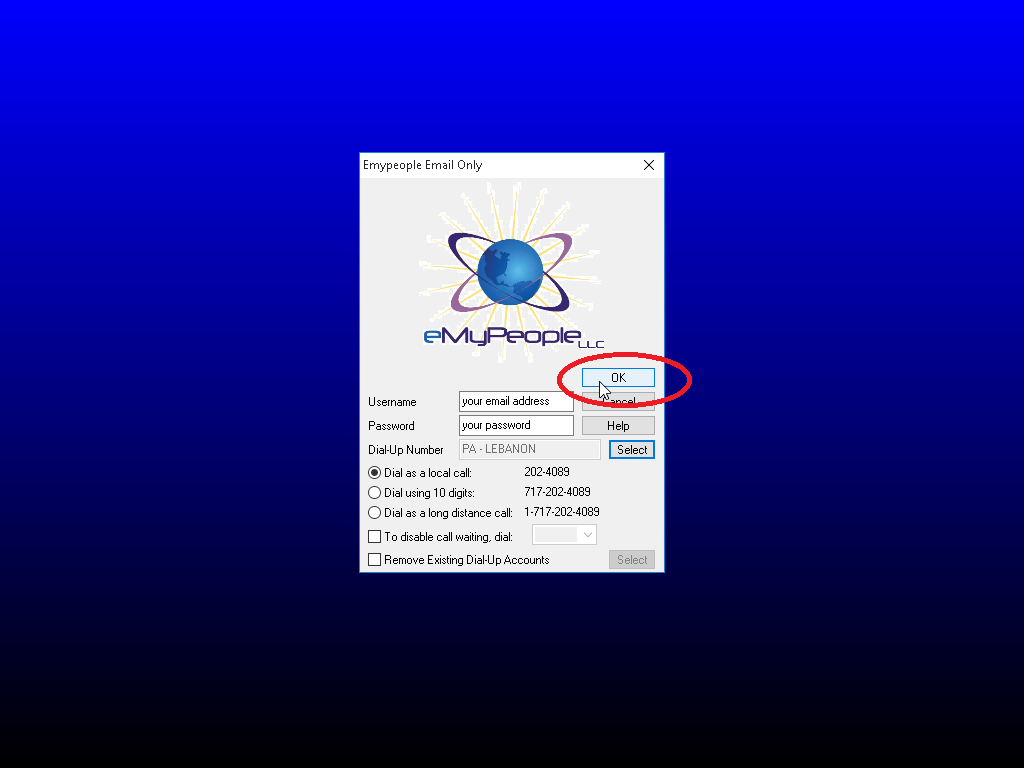 If everything went well, your dialup connection should be ready to use. All you need to do is click on the EmyPeople email only icon located on your desktop and press connect.